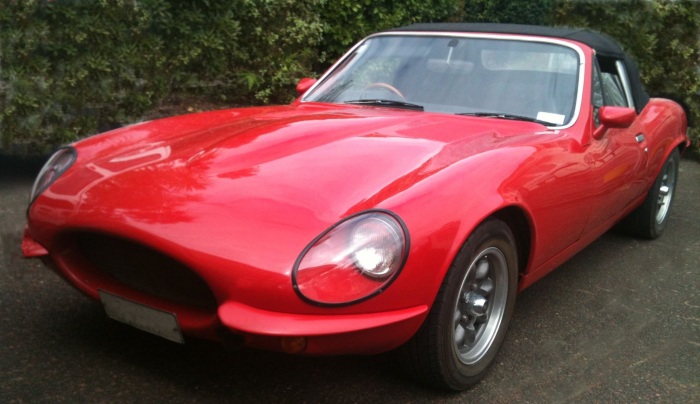 What are Cheetah Cars?

The Cheetah is a kit car developed in the late '80s when convertible sports cars with large engines weren't cheap. A restored series one E type Jaguar convertible was going to set you back NZ$150,000.

The MX5 phenomenon was a couple of years away, Japanese imports didn't exist, and there were several successful kit cars on the New Zealand market, namely the T Car based on the TF MG, the Frazer 7 based on the Lotus 7, and the Almac Cobra.

We wanted to design a vehicle that could accommodate straight sixes and V8s, and be loosely based on the late '50s Ferraris - early '60s Jaguar E type as this body style seemed to appeal to all age groups.

The vehicle also had to be capable of effortless cross country travel in any weather, and in comfort.

To take the expense and hassle out of maintenance and minimise build cost, we based the donor vehicle on the 1971-1980 HQ-HZ Holden sedan range as they were plentiful and cheap, with numerous variants.

The only major components not utilised in the kit were the handbrake, front windscreen, outer bodywork and interior trim.
Construction Details
Bodywork
The nose and front guards are a one piece unstressed fibreglass moulding incorporating inner guards.
The tail section is an unstressed fibreglass moulding incorporating a boot.
The centre section comprises a fibreglass windscreen surround, fibreglass sills, and fibreglass doors with inner and outer skins.
The doors incorporate wind up windows and burst proof locks. A side intrusion beam within the doors ties the door hinges to the locks.
Chassis
The front section is an HQ-HZ front sub frame bolted on to the centre section.
The centre section is a steel RHS (rectangular hollow section) torsion beam framework with 16 gauge panel steel inner sills and 18 gauge panel steel floor pan, transmission tunnel, dash centre console and firewall.
The rear section is derived from the HQ-HZ sedan floor pan cut from behind the front seats and suitably trimmed to size. It is then bolted to the centre section.
This assembly system produces a rolling chassis very quickly.
Taking the Cheetah out for a Sunday drive
A Brief History

A total of nine Cheetah cars have been built, with one currently competing in the Targa rallies.
One vehicle kit has been exported to Tasmania.
Eight of the nine vehicles are or have been road worthy.

Production stopped in 1990 for two reasons. Firstly, Japanese imports were not going to be stopped by the new incoming Labour Government, and secondly the LTSA (now NZTA) announced the new VIN (vehicle identification number) system. It was rumoured that any vehicle that had been built from scratch or re-manufactured in any way would need to comply with the same design requirements as a new car.


These rumours were proven incorrect and the certification process today is relatively simple.